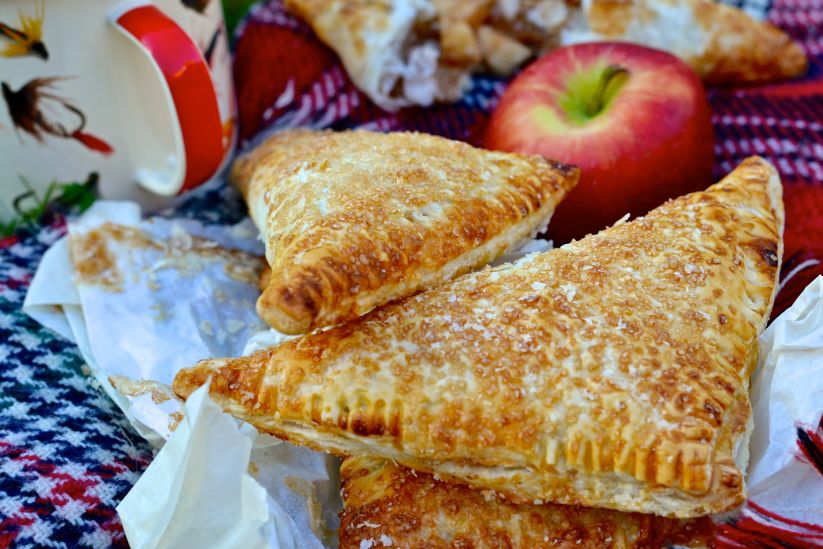 Cabin Fever Cure: Winter Picnic
---
There's an acute affliction that spreads in the middle of winter. Symptoms can include, but are not limited to: missing the outdoors, pining for fresh air, yearning for long walks and craving an open sky.
The culprit? The dreaded cabin fever.
The cure? A winter excursion. At the sign of the first sunny winter day, take two tablets of cold, crisp, fresh air, head outside and wash them down with a bracing outdoor picnic at a local park or beach. Repeat daily until symptoms subside.
Here's how: stay warm in Timberland jackets and gloves and bring a hot, hearty food like these apple salted caramel turnovers.
Follow the recipe the night before your planned picnic, wrap your turnovers up in some parchment paper, and sling them into your backpack with a thermos of hot apple cider before hitting the road.
Apple, Pear and Salted Caramel Turnovers
1 packet ready-rolled puff pastry
1 apple, peeled, cored and finely chopped
1 pear, peeled, cored and finely chopped
1 tsp mixed spice
1 tsp cinnamon
1/2 tbsp salted butter
1 cup of caramel candies
1 – 2 tbsp cream
1 tsp coarse salt
1 tbsp milk
1 tbsp sugar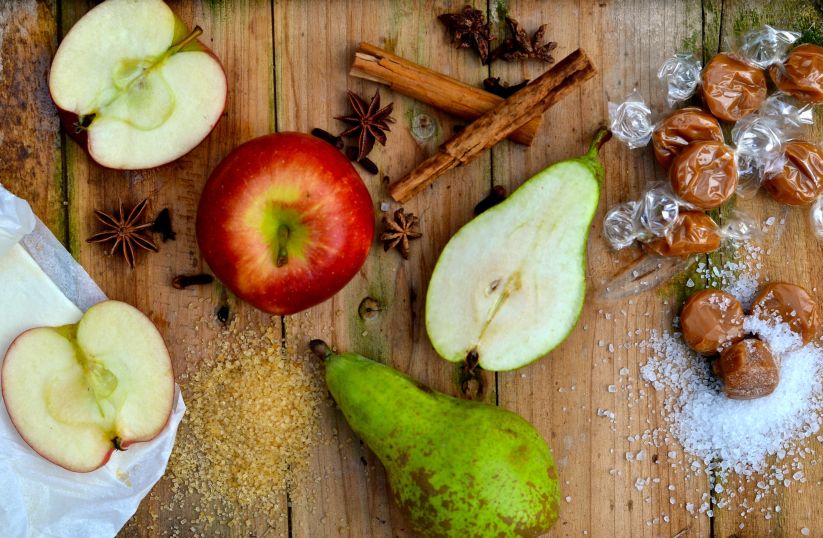 Pre-heat the oven to Gas 4/350°F/180°C. Roll out the pastry on a lightly floured surface and cut into four large squares, discarding any excess pastry. In a bowl, combine the apple, pear and spices, then spoon into the center of the pastry squares before making the caramel.
Melt the butter in a saucepan (coating the pan to avoid the caramel from sticking) before adding half the caramel candies. Melt at a medium-high heat stirring continuously, before adding the remaining candy. Continue stirring until all the candies have melted, then remove from the heat. Add the cream, then the salt.
Fold over the pastry point to form a triangle. Seal your turnovers on one side using a little milk to stick the pastry and press down using the back of a fork.  Hold the pastry pocket like a cone with the remaining side upright. Carefully drizzle the caramel into the open side. Seal the final side and place on a lined baking tray.
With the remaining milk, brush the turnovers before sprinkling with a little sugar.  Place in oven and bake for 20-25 minutes, or until the pastry is golden and crisp.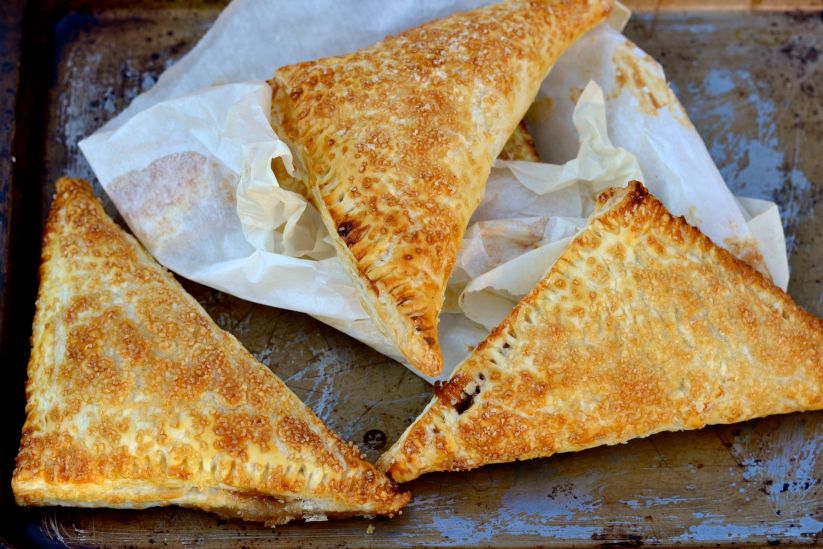 Remove from the oven, allow to fully cool before wrapping in parchment paper and packing for your winter picnic.
Accompany it with mulled spiced cider (found in most grocery stores or make your own with 1 liter of apple juice, orange zest, a cinnamon stick and a tablespoon of honey).
Heat cider in a saucepan before transferring into a large Thermos® bottle (and add a dash of whiskey if you prefer a hard cider).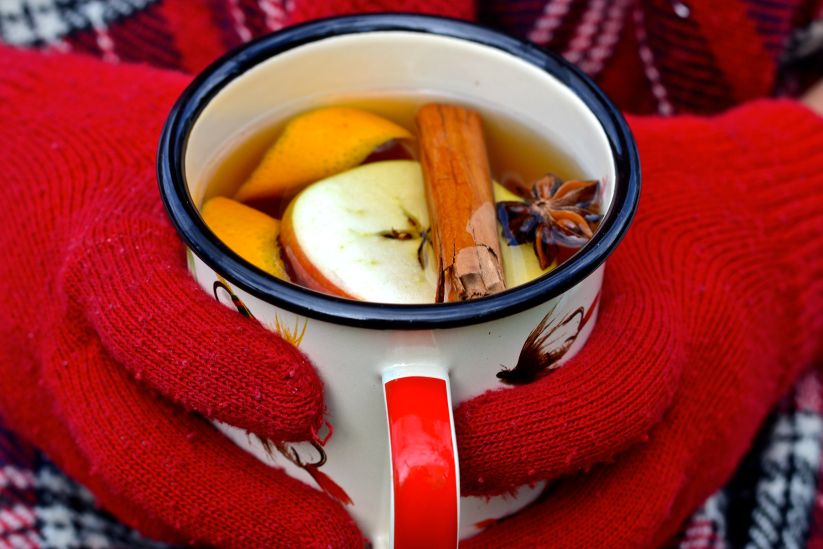 Long walks, al fresco dining, winter sunshine and good friends are an excellent way of staving off cabin fever… maybe permanently.
Recipe created by Helen Upshall, a traveling foodie who blogs at HellsBellesBites