Expert Advice: Men's Winter Style Guide
---
When it comes to my style in the city, I want to be wearing items that are versatile and that say something about me. This can be hard to do in the dead of winter, but even though it might be a little more miserable outside during January, that doesn't mean your outfit has to reflect the grey skies.
Personally, I much prefer dressing for the colder months as I see it as a chance to layer my looks to keep warm while going about my business in the city (for me, that's usually London).
In cold weather, I like to layer light jackets over thicker items, as I like adding my personal style by pairing different things together. I've chosen my three favorite looks for winter in the city.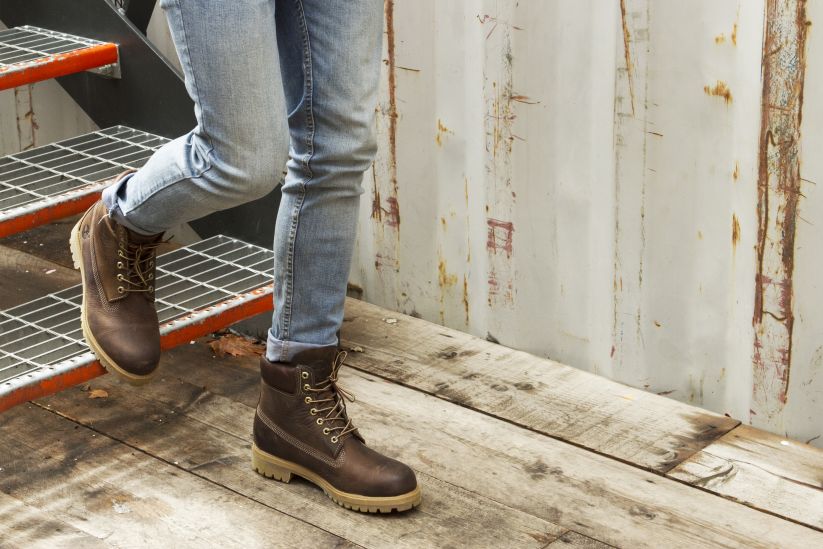 Casual Layers
I am usually one for greys and blacks, but I'm not always against adding color if it's done right.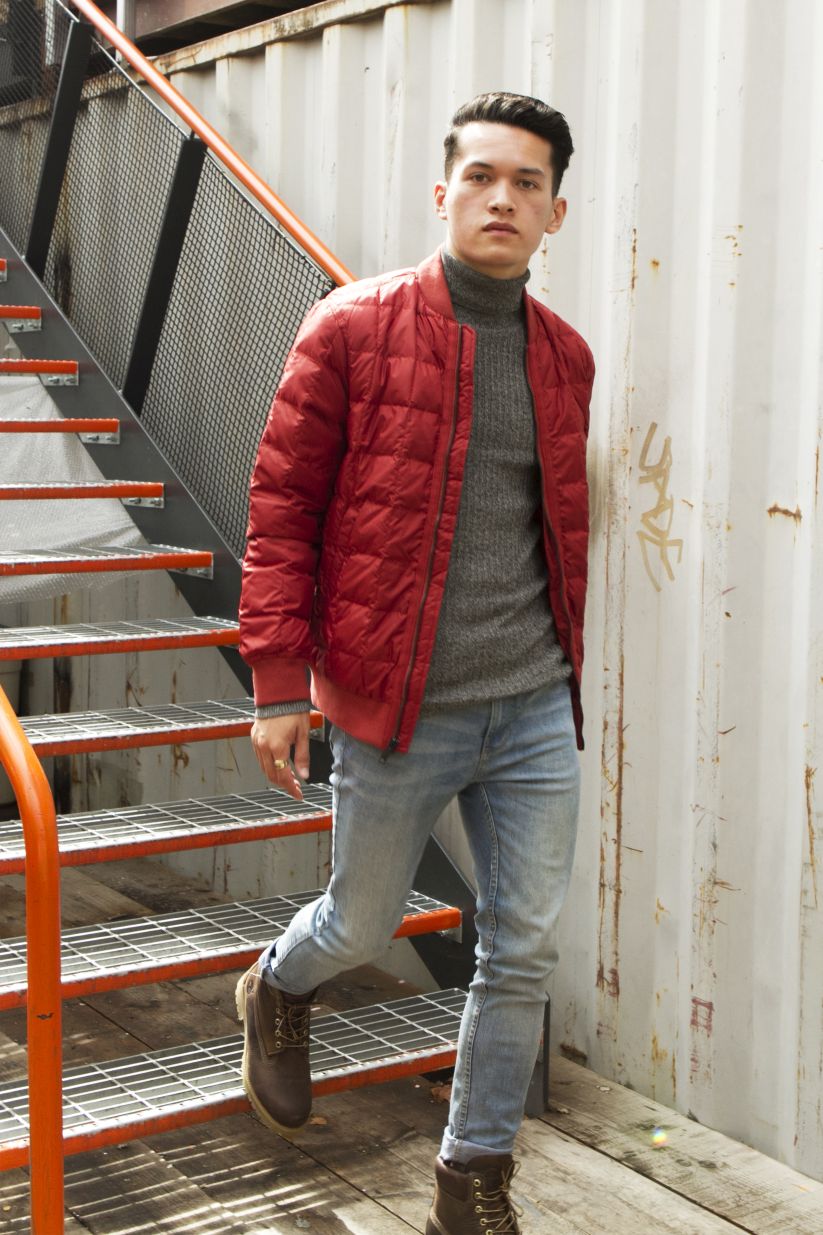 Men have plenty of outerwear options this winter and to suit my lifestyle I've chosen this red Skye Peak Bomber with the added warmth of a turtleneck underneath. The layering of two different textures of the the puffy jacket and the knit turtleneck, adds a bit of edge to this winter outfit. To complete the look, these waterproof Timberland ®Heritage 6-inch Premium Boots are classically stylish, putting me in good stead when walking around the city.
City Smart
There is sometimes an urge to throw on a baggy sweater and stay indoors when it gets cold, but you can still have some element of smartness in the winter without suiting up.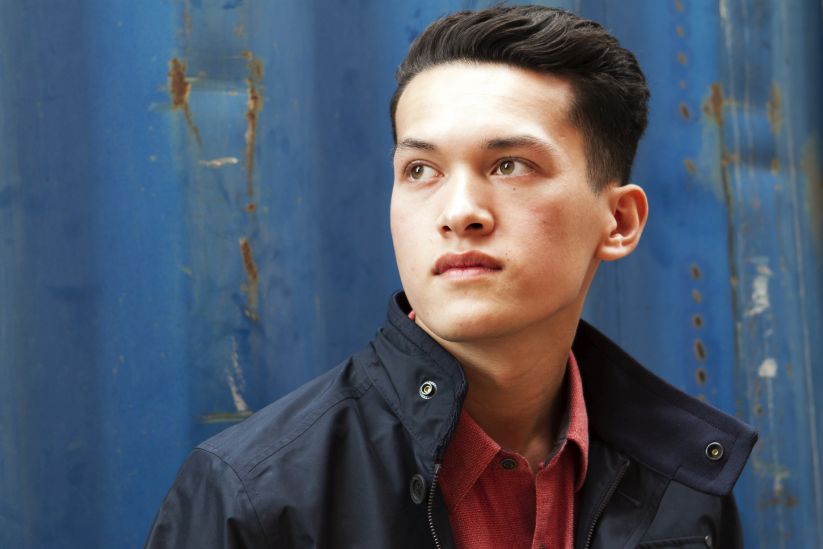 A flannel shirt, like this LS Parker River LW Flannel  offers warmth and, depending on where you're headed, looks good buttoned up to the top or with a few buttons left undone. Throwing on a slim jacket, like this HV Mount Walsh Bomber in navy keeps my look smart and complements the color of the shirt nicely. I really like the look of the the shirt collar and sleeves peeking through the jacket.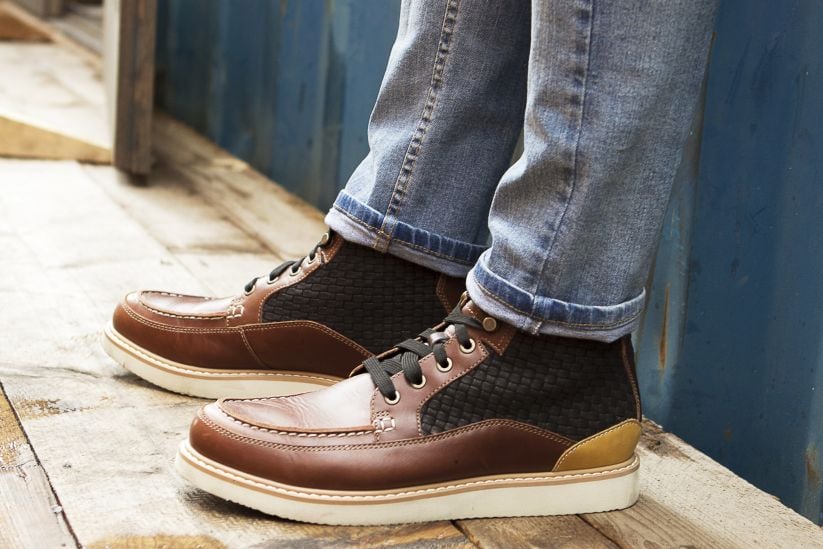 Paired with the Newmarket Quarter Boot, a super lightweight boot,  I'm ready to head off to my next meeting on foot.
Work Ready
Wherever I go I always have with my laptop and camera with me so it's important that I have something that I can rely on. With this Nantasket Duffel bag, the leather panel means that when it rains, I'm pretty much covered.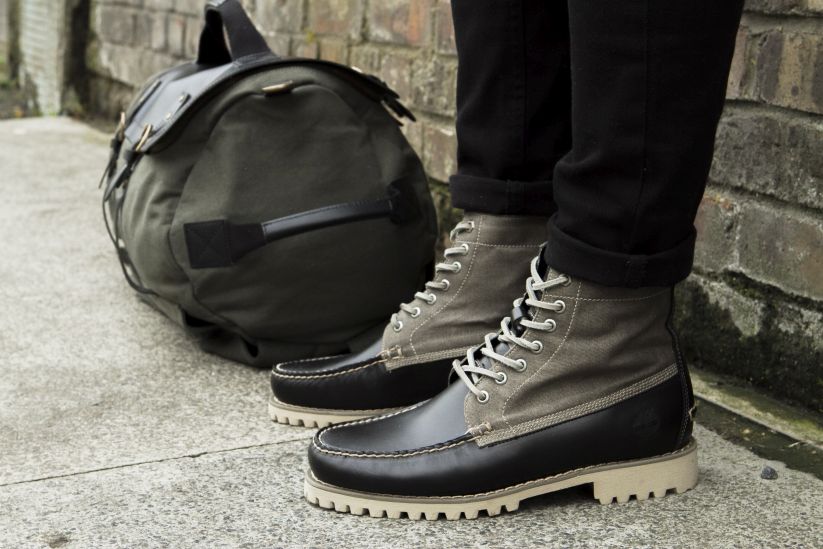 For meeting with potential clients, I chose these Timberland® Authentics Leather and Fabric Chukkas in black because they are a premium alternative to the classic Timberland® 6-inch boot style. With a two-toned colour of grey and black, this chukka pulls any outfit together.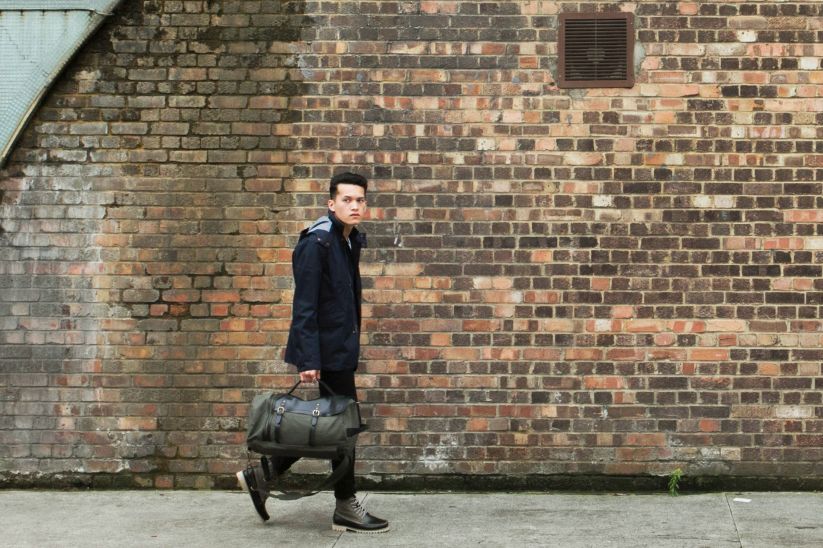 Paired with black jeans and the HV Grass Mountain Blazer, which is waterproof and has a hood for unexpected drizzle in the city, there's no need to carry an umbrella.
Winter clothing doesn't have to be cumbersome and bland – with the right layers and boots, you can stay warm and stylish.
Jordan Bunker is a menswear blogger who lives in Bournemouth and London.