Vision & Mission
For the last 43 years, Timberland has shown, and continues to show, a strong commitment to sustainability, following a core belief that businesses can create positive impact in the world. We recognize outdoor preservation is a responsibility, and climate change is one of the large tenants of that. Climate change poses an alarming threat not only to our business, but also our planet. Driven by our passion for the outdoors, we understand the need to preserve our environment not just for ourselves, but also for future generations. We understand we must do our part to reduce this threat.
With our long-standing commitments to environmental stewardship, we have been heavily engaging ourselves in global reforestation. For more than a decade, Timberland has been involved in hundreds of tree planting projects around the globe – from robust reforestation projects in Haiti and China, to Earth Day service events and employee-led greening projects in the communities where Timberland operates.
Horqin Desert Reforestation Project
Tree-planting drive to combat desertification, improves the environment and revives local agriculture
Timberland has planted 2.6 million trees in Horqin Desert over the past 18 years. In 2015, we achieved the milestone of 2 million trees.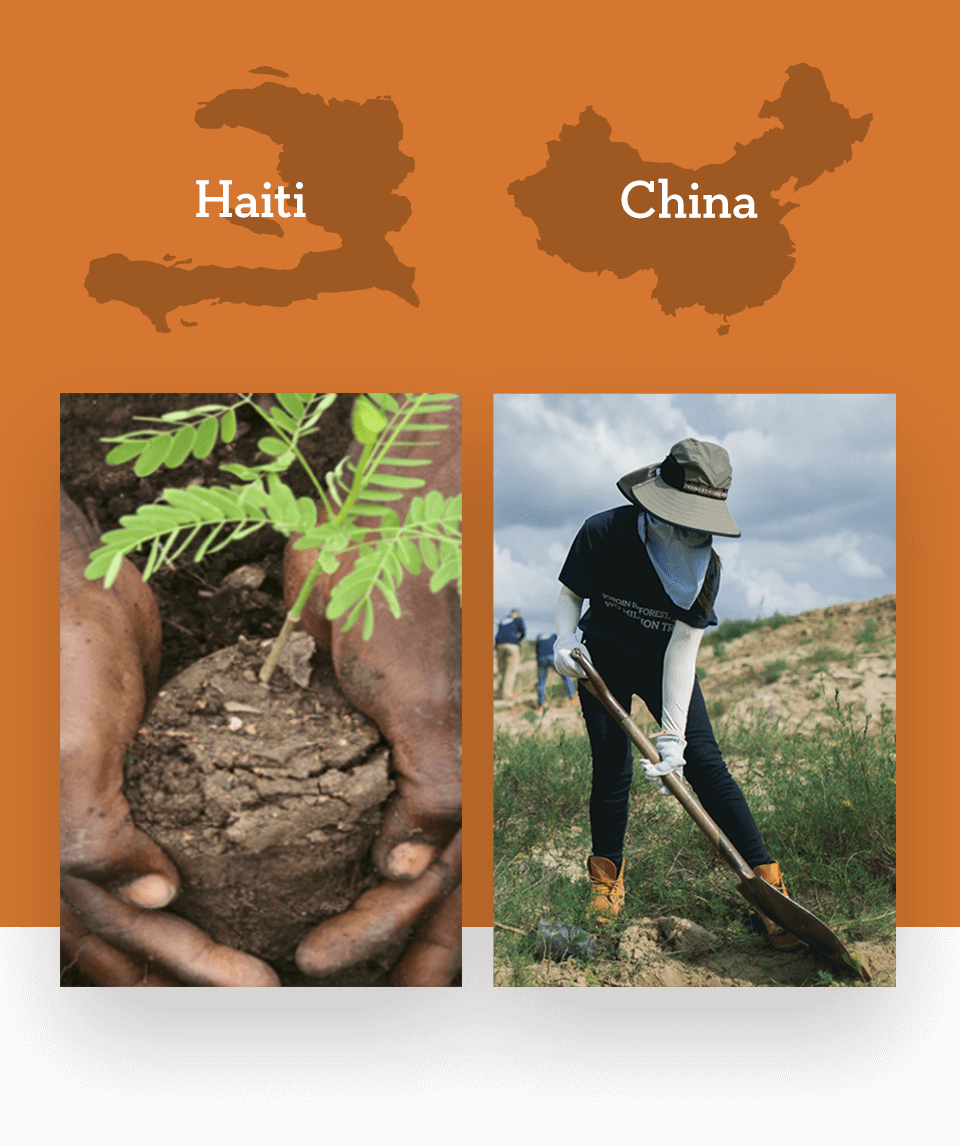 Our efforts do not stop at tree planting, as we plan to commit to other long-term sustainable programs. Ultimately, we believe that service to the environment is a tenant of our corporate social responsibility mission, and that it is one of the ways in which we feel Timberland and its corporate citizens can become citizens of service as well.
Overview
TURNING THE HORQIN DESERT INTO THE TIMBERLAND FOREST.
Previously a green vista in Inner Mongolia's autonomous region, Horqin has now become a large desert 42,300 sq. km in size, nearly equal to the entire country of Switzerland. Desertification is expanding this desert area at a rate of 10,000 sq. km, almost the size of Lebanon, per year.
Overgrazing of land and noticeable climate change has resulted in such massive desertification, and this impacts more than just the local ecological environment. The exposed land combined with the prevailing westerly winds produce sand storms. These sand storms hamper air traffic of nearby regions including China, Japan, South Korea, Taiwan and have caused several severe shutdowns in past years. The frequency and severity of sandstorms has been on the rise as the result of this desertification.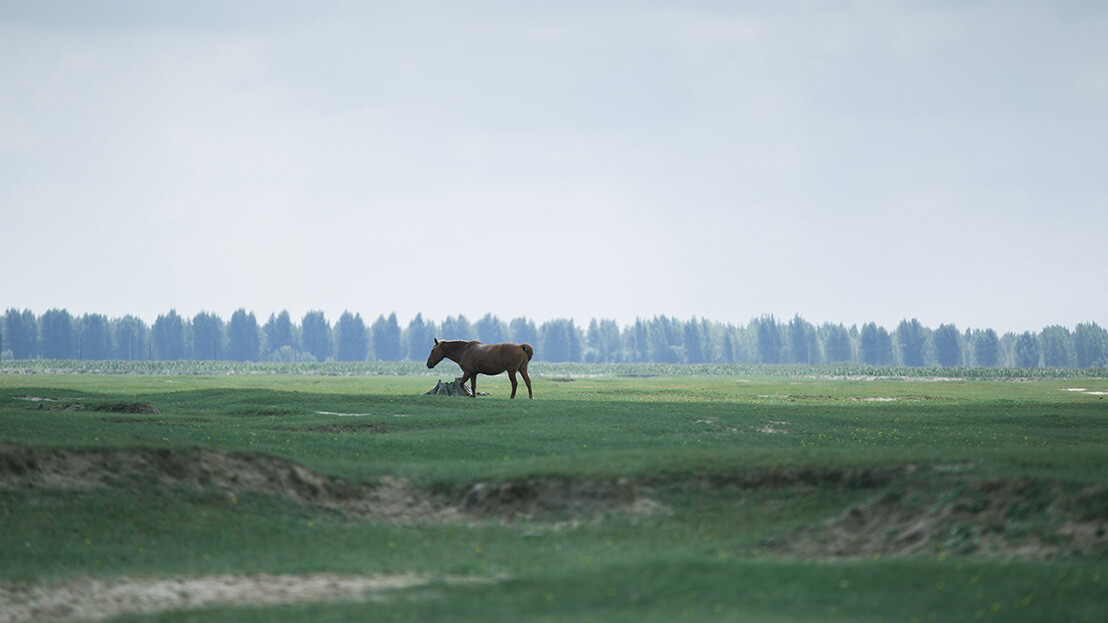 Our Objectives
Sustainability is part of Timberland's DNA, and threats to the preservation of the natural environment is an issue that we take seriously.
We care about the negative impacts desertification has on people and their communities. The Horqin desert is one of the areas that has suffered the most severe desertification due to rapid population growth leading to overuse of the land. Realizing this, we put together our tree planting and community efforts with the objectives to achieve the following:
1) TO ESTABLISH SERVICE-ENGAGING COMMUNITIES
From our humble beginnings, we owe our success today to the people and communities that have made it possible. Therefore, it is a duty for us to give back to the community and the land in a meaningful way.
This project allows us to educate and engage both the Horqin communities as well as our own staff.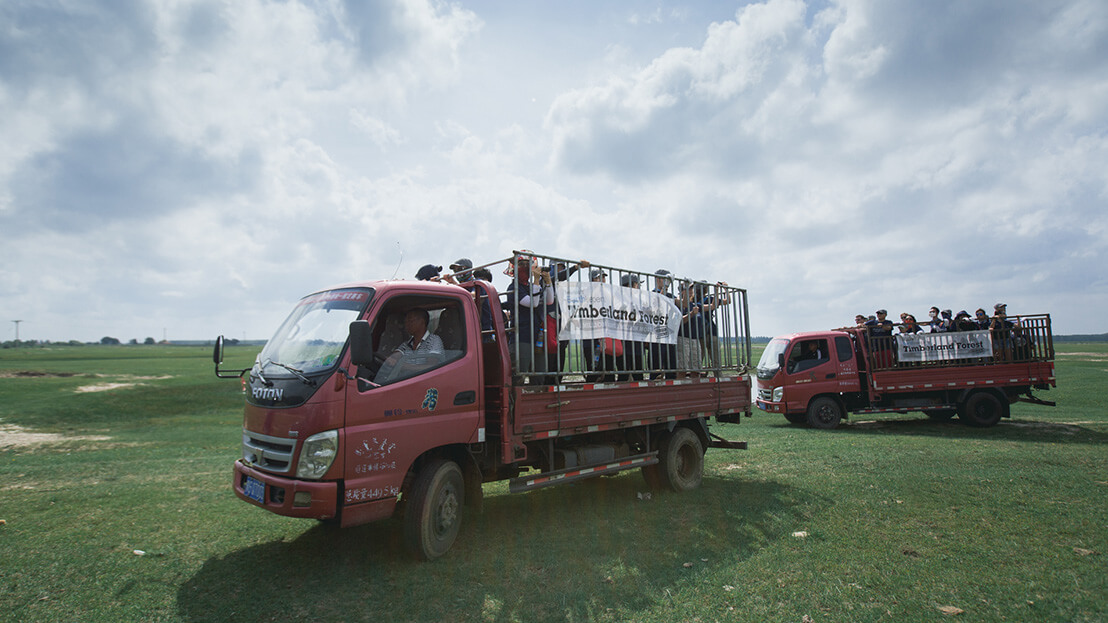 2) TO ALLEVIATE ENVIRONMENTAL AND SOCIAL CONDITIONS CAUSED BY DESERTIFICATION
Tree planting helps not only to stabilize the sand and allow a slow but promising recovery of the grasslands, but also helps reduce the impact of sandstorms causing damage to other areas in the region.
Together with the incentives given by local government and the support for tree planting, many families who had left the Horqin Desert because of the desertification have now returned. By reshaping the Horqin community to what it once was, a better quality of life is brought back to those in the Horqin region.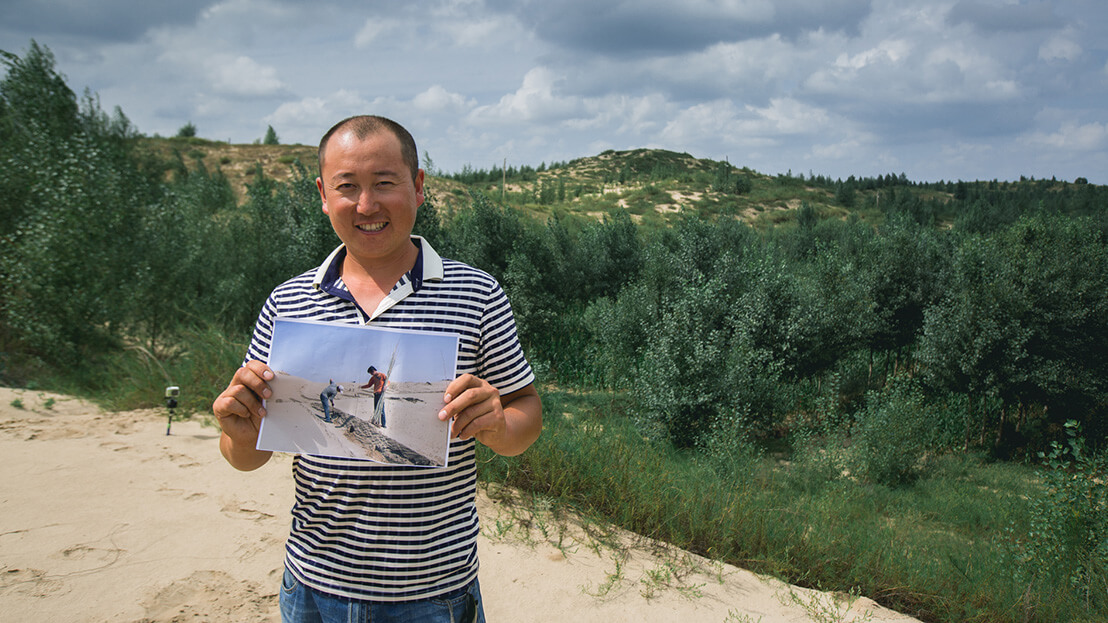 3) TO BUILD SUSTAINABILITY FOR YEARS TO COME
Timberland remains committed to protecting the outdoor environment, and we are looking at ways to work with the local community and our partners to deliver a more sustainable future for the people of Horqin, and beyond.
Our Action
In 2001 we kicked off the above community service project to support greening activities in Horqin Desert through Green Network, a Japan-based non-profit organization. In 2006, we embarked on a journey to plant one million trees in the Horqin Desert. After reaching our goal in 2010, we set a second milestone to plant two million trees which was achieved in 2015.
Since then we have been committed to tree planting activities in the Horqin Desert, assisting its recovery into the lush grassland it once was, with the goal of impacting the land and its people in a positive manner. To achieve this goal, an annual trip is planned and led by Timberland® Global Stewards. Made up of our staff, collaborative partners and members of the media, the Timberland® Global Stewards aims to witness and improve the overall situation, through both tree planting and shedding light on the Horqin Desert situation.

What is Desertification
Deforestation – cause and effect
DESERTIFICATION REFERS TO THE PERSISTENT DEGRADATION OF DRYLAND ECOSYSTEM, USUALLY CAUSED BY:
Overgrazing by cattle and the removal of vegetation, led by farmers
Overuse of the land and unsustainable use of scarce resources
Climate change that leads to lower amounts of rainfall and therefore causing dryer topsoil susceptible to strong winds
Low maintenance of trees planted, resulting in high vegetation mortality rates
Lack of education and awareness on proper farming and cultivation processes
The consequences of desertification are very costly. Desertification is occurring at a speed of 6 million hectares annually; a rate of 1,900 sq. meters per second. It destroys countless habitats of endangered species across the planet, damaging both communities and ecosystems.